[Classroom Challenge] – [Sustaining Membership] – [One-Time Donation] – [Why Give?]
Help us meet our goal of 100% participation!
The challenge will end on October 30.
Our students attend a unique school with special programs that require significant investments from our community. District funding alone is not enough to provide our students with the educational programs they deserve. Please help our PTA continue to provide resources for our students and teachers by contributing to this year's BAG campaign.
---
Classroom Challenge
In an effort to meet our goals to support the students of Barnard Elementary, we will once again be challenging each classroom to recruit as many BAG contributors as possible.  The classes with the most participation at each grade level will win cool prizes for their classrooms.
Question: How do I participate in the Barnard Annual Giving (BAG) Challenge?
Answer: Make a donation to BAG and become a member of the PTA. BAG forms are enclosed in the packet that the PTA distributed the second week of school.
[Back To Top]
---
Sustaining Membership
You can become a BAG sustaining member with a monthly contribution!  You can make a monthly recurring donation to the Barnard Annual Giving Campaign using the following PayPal link:
---
One-time Donation
You can make a one-time donation to the Barnard Annual Giving Campaign using the following PayPal link: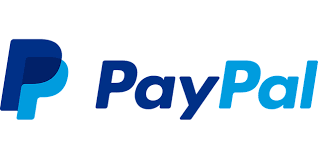 ---
Why Give?
Remember that every dollar you give goes towards:
TEACHERS, INTERNS, AND AIDES – The PTA pays for a resource teacher for our most vulnerable students. PTA also funds the costs of bringing aides and interns* from China and Taiwan to add support and culture to our program.
CURRICULUM – Your PTA dollars purchase the access virtual learning opportunities, such as Achieve 3000, Raz Kids, Scholastic News, and Time for Kids
TEACHING TOOLS AND CLASSROOM SUPPLIES – PTA reimburses our hard-working teachers for the cost of teaching tools and classroom supplies that they use to enhance instruction to our children.
COMMUNITY BUILDING – The PTA also provides opportunities for parents and students to interact and learn together at family Art, Science, and Writers' Nights; community dine‐outs; an annual school dance, talent show, and theater productions; our renowned community Chinese New Year festival; and so much more.
FIELD TRIPS* – The PTA pays for rewarding offsite learning excursions that complement classroom instruction.
PROFESSIONAL DEVELOPMENT* – The PTA augments our teachers' training with in‐school professional development classes and offsite workshops and conferences, especially in the Mandarin curriculum.
* Many programs that PTA typically funds may be temporarily on hold depending on when students can return to in-person instruction.
If you have any questions, please contact the Barnard PTA at barnardpta@gmail.com.
[Back To Top]