In honor of the Year of the Pig, we are calling this year's Jog-a-thon our Hog-a-thon. It's our student's favorite fundraiser of the year.
What is the Hog-a-thon?
The Hog-a-thon is a student driven fundraiser for our school. Friends, family and neighbors support Barnard by donating to the PTA. Donations will pay for Barnard Mandarin Interns, Art & Science Programs, Field Trips, Raz Kids Reading App, Teacher Training and more!
When is it?
Fundraising officially starts Tuesday, November 12! Packets are due back at school on Friday, December 6. The Hog-a-thon will take place on Wednesday, December 11, from 8 AM – 11:30 AM. Parents and family are invited and the schedule by grade is: 
8:00 – 8:20
TK
9:15 – 9:35
2nd Grade
10:05 – 10:25
4th Grade
8:25 – 8:45
Kindergarten
9:40 – 10:00
3rd Grade
10:30 – 11:00
5th Grade
8:50 – 9:10
1st Grade
What is our goal?
To raise $40,000. Just $75 per student will allow us to meet our goal. We can do it and with your help, every child will benefit!  
How do I get started?
We are using a new online system this year to make it easier to request and collect donations.
Register at pledgestar.com/barnard/  and follow the simple registration steps.  It takes just minutes to set up your child's own fundraising page to request pledges.  It can even send joint sibling requests!
Send at least 10 emails to your friends, family and neighbors for donations.
You can also collect cash and check donations using the pledge envelope form.
Pledgestar will tell us about online donations; use the attached coupons for cash & check donations.
Return your fundraising packets to school by Friday, December 6. And have fun!
How do I volunteer?
Click on the link below to sign-up to volunteer at the event.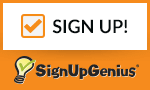 I still have questions. Where can I get more information?
You can email Bryan or the Barnard PTA.