Wish your favorite student a very Happy Birthday on his/her special day! For a donation of $25, you can have a special birthday message written on our school's marquee.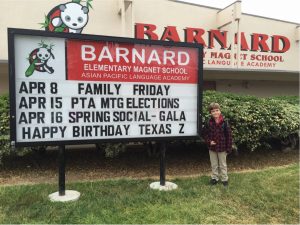 Payment must be made at least 2 school days in advance of the date requested. Last minute requests may not be honored, so please plan ahead.
Include your child's name as you would like it to appear as well as his/her birthdate when you make payment.  Incomplete requests may not be honored.  There is a 10-character limit (including spaces) per name.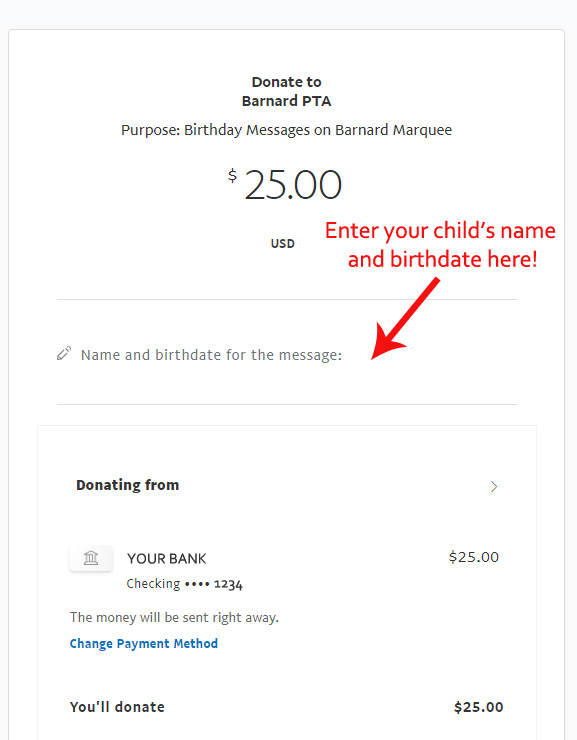 Birthday message will appear on the marquee any time between 1:30 PM the day before and 7:45 AM the day of the requested date and will be removed the day after.  Messages for birthdays that fall on non-instructional days like weekends or holidays will appear on the last instructional day before the birthday unless otherwise requested. Birthdays that fall on the first day of school will appear the following day.
In the event of multiple (non-twin) birthdays on the same date, each birthday message will appear on its own line.
Twin birthdays will appear as "Happy Birthday Twin A and Twin B" on the same line (space permitting) unless otherwise requested.