(THIS PAGE IS UNDER CONSTRUCTION. Details are not confirmed. Please check back later.)
Yearbook-signing Party: Wednesday, June 8, 12:30 PM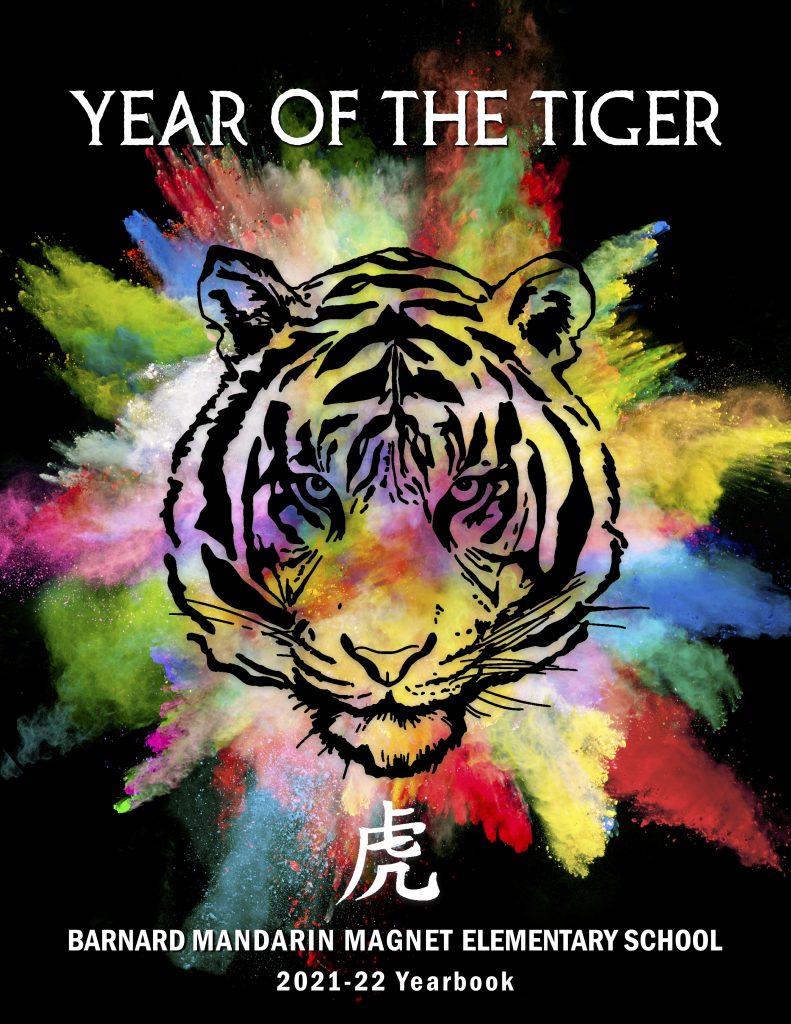 (This info is TBC.) All Barnard fifth-graders are invited to a yearbook-signing party in the Barnard lunch arbor after school on Wednesday, June 8, from 12:15-1:30 PM! Snacks will be provided for all kids who RSVP to Love by June 5. Yearbooks will be distributed on TBC; bring your favorite pens to sign everyone's yearbooks!
Students will be taken to the front of the school at 1:30 PM for pickup. Please be prompt for pickup — contact Love (619 981 5683) if you are running late.
Promotion Ceremony: Tuesday, June 14, 11:00 AM
Location: Barnard Auditorium.

Parking: TBC. Note that PBMS will have their graduation at Mission Bay High School from 9:30-10:30 AM. Parking will be difficult in our neighborhood. Please be considerate of all individuals attending the various commencement events. Kindly remember to pull forward as far as possible in any available spots, and always be courteous to the residents in the General Hartman neighborhood.

Student drop-off: Please drop off your Barnard student at the regular school start time (7:45 AM).

Sibling attendance: Barnard siblings are welcome to attend this event. Please request attendance for additional students to Lucinda Torres in the front office by Friday, June 10. Siblings will meet their parents at XYZ?

Attire: Students should wear "graduation attire" for this event. Note that caps and gowns will not be provided.

Picture opportunity: A photo opp will be available in front of the Barnard Marquee from 7:30 AM onward on Tuesday, June 14. Parents and graduates are invited to take photos before school and after the ceremony.

Reception: All families are invited to an After Party at De Anza Cove from 12:30 PM onward! See additional details below.
After Party: Tuesday, June 14, 12:30-4:00 PM
Please RSVP to the After Party here by June 12 so we know how much food to provide!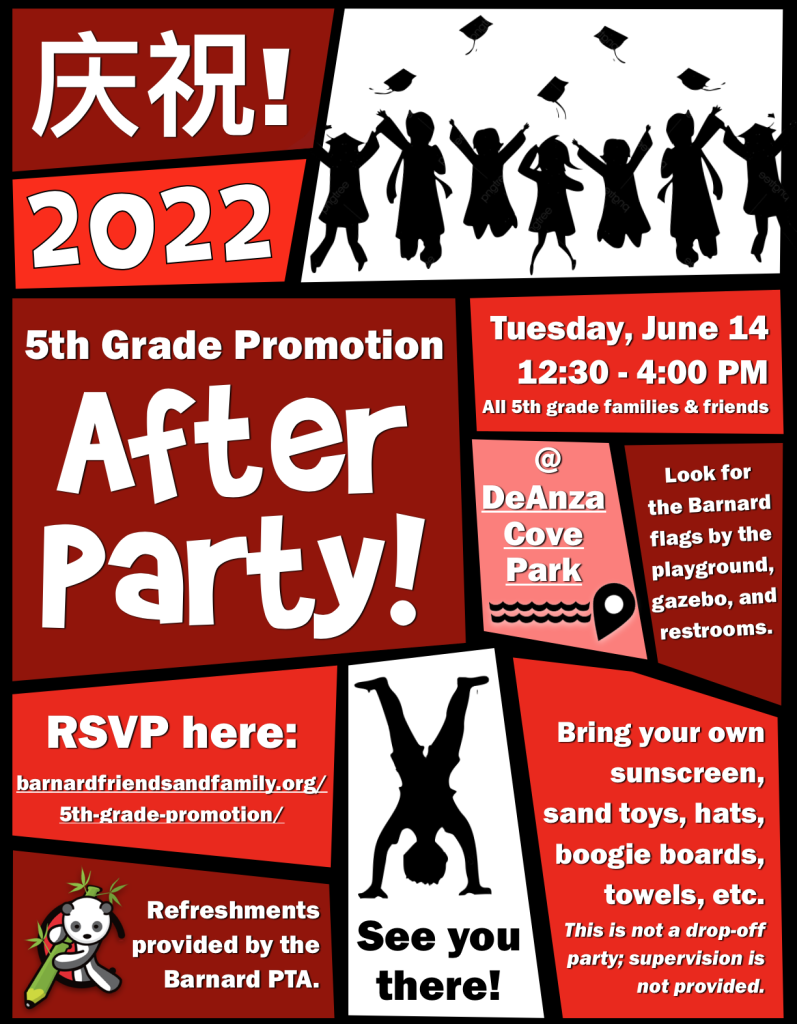 After Party Details:
Location: De Anza Cove Park. The Barnard group will be located in (or near) the gazebo by the bathrooms. Ample parking is available in the lots. Facilities include bathrooms, gazebo with picnic tables, grassy area, bay access, and playgrounds

RSVP: Please RSVP here by June 12 so we know how much food to provide!

Important! This is not a drop-off event. There will be no parental supervision other than what you provide. Swim at your own risk! 🦈

Food: Food and drinks will be provided by the PTA. Please bring water bottles and additional snacks for your family as desired. (There is no alcohol allowed at this event.)

What to bring: Bathing suits, towels, beach toys, watercrafts (kayaks, paddle boards, floaties, etc), cameras, and anything else for your and your student's enjoyment!

All graduating Barnard students and their families and friends are welcome!