Scott Moore, President
Scott has two children attending Barnard this year (1st and 4th). He's excited to be on the board for his fourth year and work with a passionate team of PTA Volunteers, Administration, Teachers and Barnard Families all working towards the same goal – helping to create an exceptional learning environment for our students. In his spare time, Scott enjoys surfing, running, traveling and being with his family.
---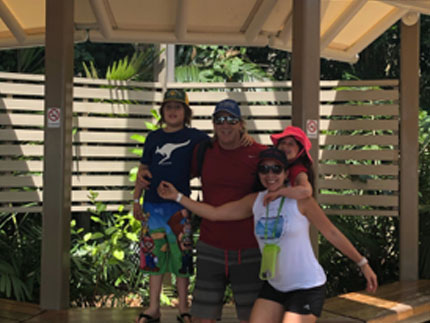 Greg Augustyn, Vice President
This is our fourth year at Barnard and we have been very happy with our experience. Our son Gregory is in third grade and our daughter Isabella is in second grade. They both enjoy participating in after school activities as well being involved in basketball, swimming, gymnastics, taekwondo and ballet. In addition to Mandarin, they both speak Spanish and Isabella also speaks French. Our family enjoys traveling during school breaks, opting for the cold and snow during December and someplace exotic during the Spring.
---
Sarah Roche, Historian
This is my fifth year at Barnard. I have a 6th grader at PBMS who started in 2nd grade and a 4th grader. My daughter Alarycia is in the Barnard dance troupe. We are French and we enjoy living in sunny San Diego for swimming, hiking and camping. I work as a mental health professional and like to help in different things in school like events and Missoula).
---
Mahogany Taylor, Parliamentarian
"As a parent on the PTA Board, I will be a strong advocate for our children's academic and social growth."
Mahogany is the parent of two Barnard students, Ryder 5th grade and Trace 3rd grade. Mahogany is an Estate Planning & Probate attorney. She was president of the Barnard PTA for the 2015-2016 school year. In addition to serving on this board for the 2018-2019 school year , Mahogany is the Executive Vice President for the San Diego Council PTA, which oversees all of the PTA Units within San Diego Unified School District, and the Vice Chair of the Independent Citizens Oversight Committee for Prop. S and Prop. Z school bond funds. Mahogany is dedicated to ensuring our students and the children of California obtain a great education.
---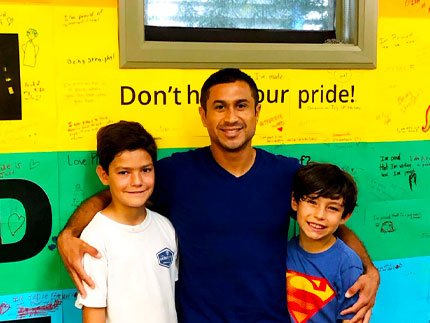 José Arzate, Auditor
José Arzate, a La Jolla resident, is the proud parent of two Barnard students – a 3rd grader and 5th grader. He is active in the Barnard Community and can be found on campus helping several times a week. Outside of Barnard, José helps coach his sons' soccer and baseball teams. He appreciates the importance of being involved and supporting his boys and larger community. Professionally José works for Stanford Health Care where he manages a team charged with the supporting the clinical systems used in the delivery of care.
José earned his advanced bachelors from Occidental College and went on to complete a Riordan Fellowship at the Anderson School of Business at UCLA. In his spare time, José likes to spend time with Hugo the Basset Hound, friends, and his boys.
---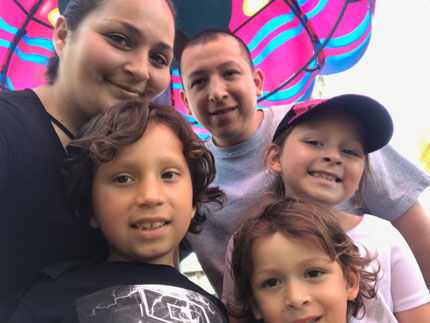 Jessica Martinez, Secretary
I am Jessica; I have three kids at Barnard, Ixchel in 3rd grade and Izrael in 2nd grade and Maximillian in K. This is my first year on the board as secretary; I am looking forward to a great year with an awesome PTA to work with! Thank you!
---
Stephanie Chen, Treasurer
Want to volunteer as a PTA committee or event chair? Find out how.