Prospective Barnard Parents
ATTENTION SAN DIEGO PARENTS: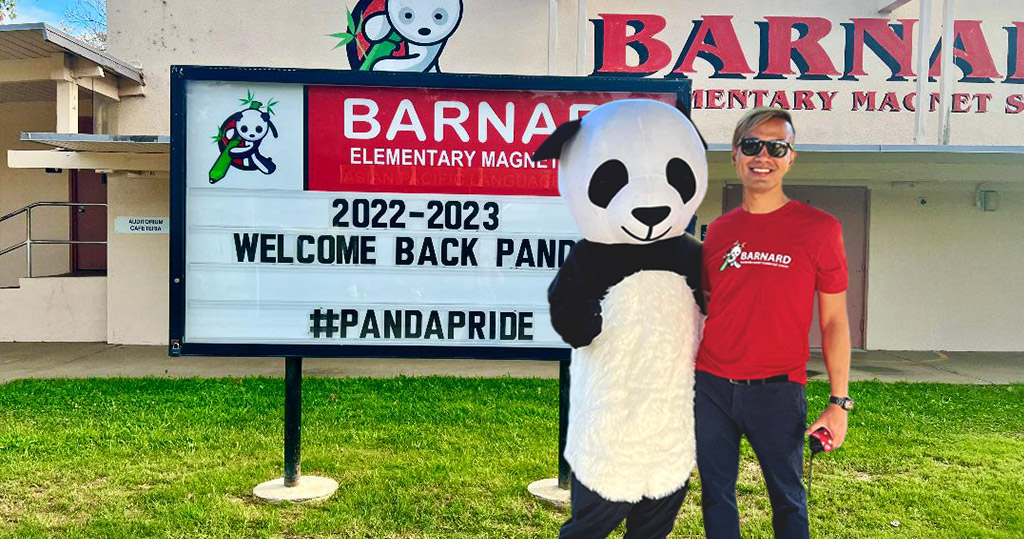 Do you have a child that will be entering Universal Transitional Kindergarten (UTK) in the coming years? Is Mandarin immersion right for your child? Do you want your children to have an exceptional experience in elementary school? Consider Barnard Mandarin Magnet Elementary School!
This page offers many resources to answer your questions about our school.
Take a Virtual Tour of our School!
Tour Barnard from the comfort of your own desk! Visit the Tour Our School page on our web site to find videos of our classrooms, student ambassadors, and Barnard parents.
Come Tour Our School!
Contact the office at (858) 800-5700 to reserve your spot for an in-person school tour and meet our Principal. Tours are currently scheduled for 8:45am every Thursday from October 13 through November 10th. Additional days may be added.
Fast Facts about Barnard Mandarin Magnet Elementary School
Tuition-free enrollment. Barnard is a TK-5 public magnet school in the San Diego Unified School District, located in Pacific Beach. Interested families should apply in the fall via the District's "Choice" program.
Multilingual academic excellence. 80% Mandarin immersion in kindergarten; 50% immersion in grades 1 – 5. Superior SBAC test results in English and Math.
Language and culture. Ancient Chinese arts, such as abacus, tai chi, calligraphy, music, and dance, are integrated throughout the curriculum.
Well-rounded programs. Before and after school childcare available*, in addition to a variety of enrichment programs.
Supportive community. Our PTA brings additional social, artistic, athletic, and academic opportunities to every student.
Take a Closer Look!
Take a tour. Tours are generally offered in the fall prior to the Choice application deadlines. Contact the Barnard front office for more information: 858-800-5700.
Meet our parents. We asked some Barnard parents at a recent coffee event why they chose our school for their kids and what they love about Barnard. Watch this video to find out what they had to say.
Visit some of our classrooms. See our classrooms! Watch these videos for a glimpse of our wonderful teachers and their classrooms.
How to Enroll
Choice into Barnard. To enroll your student at Barnard you must submit a Choice application to SDUSD in the fall before your student begins Universal Transitional Kindergarten (UTK). Students in upper grades are also welcome to apply. Some grades still have spaces available for the 22/23 school year. The Choice priority window to submit 2023-2024 School Choice applications is October 3 – November 15, 2022. Information can be found here.
If you want to speak with a parent of existing student(s), please contact the PTA Board here.
Transfers. Students from outside the San Diego Unified School District may apply to transfer into our school mid-year. Contact our front office at 858-800-5700 for more information.
Helpful Web Sites
Need more information?
Contact the PTA board if you'd like more information.
We hope to meet you soon!