你 好! Nǐ hǎo! Welcome to
Barnard!
Thank you for your interest in Barnard Mandarin Magnet Elementary School and the Barnard PTA. We are a volunteer group of parents and guardians working to support the mission of Barnard Elementary Mandarin Magnet School and dedicated to building community, encouraging communication and supporting our teachers and students.
We believe good schools become great schools with a strong PTA! This page contains tools and resources for prospective and current Barnard families.
Announcements:
The PTA is planning a lot of fun events this year. Check the calendar below for upcoming events and other important school dates! Contact us for more details!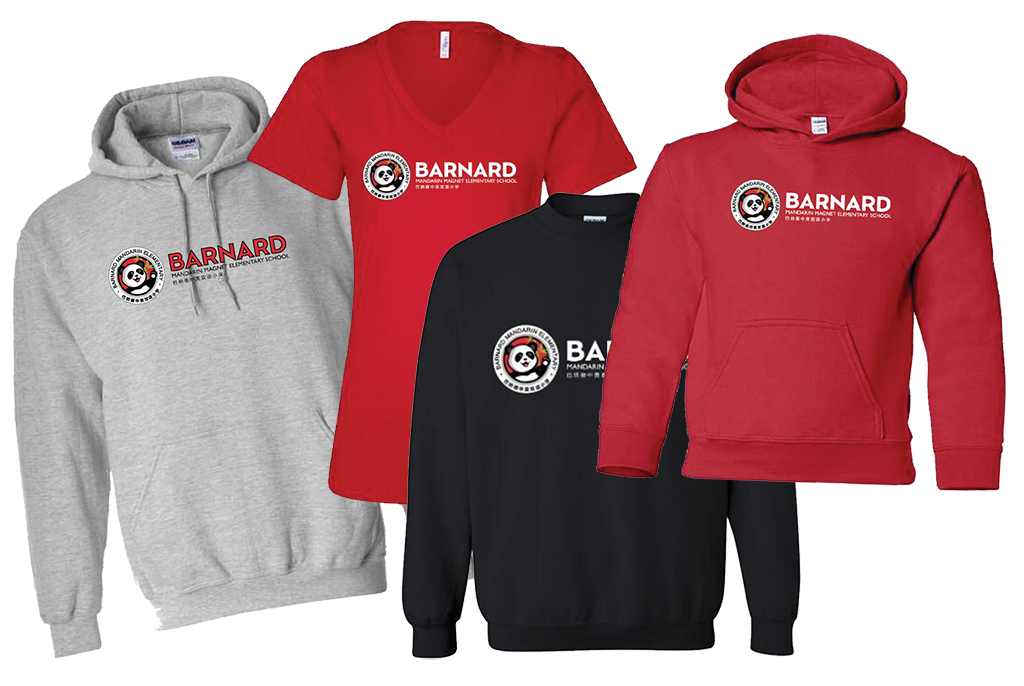 Barnard Store
Get your new Barnard spirit gear with our snazzy new logo! Shop here and pick up at a summer playdate or on campus after school starts.
See what's coming up at Barnard:
September

2023

Sun
Mon
Tue
Wed
Thu
Fri
Sat

6

7:25am Running Club begins

•

9

8am - 4pm Barnard Ambassadors @ Clairemont Family Day

•

11

After school enrichment programs start

•

20

Reflections Art Contest begins!

•

23

3pm - 5pm Writer's Day (book sale 3-5:30pm)

•

26

8:30 School Tour - call 858-800-5700 to reserve a spot!

•

29

8am Coffee with the Principal

•
Join the conversation on Facebook!
Parents and legal guardians of current Barnard students are invited to join the Barnard Friends and Family Facebook group. Information about upcoming events, fundraisers, and PTA meetings will be available both on this website and the Facebook page. Check back often for current information.
Thank you to our Gold sponsor: