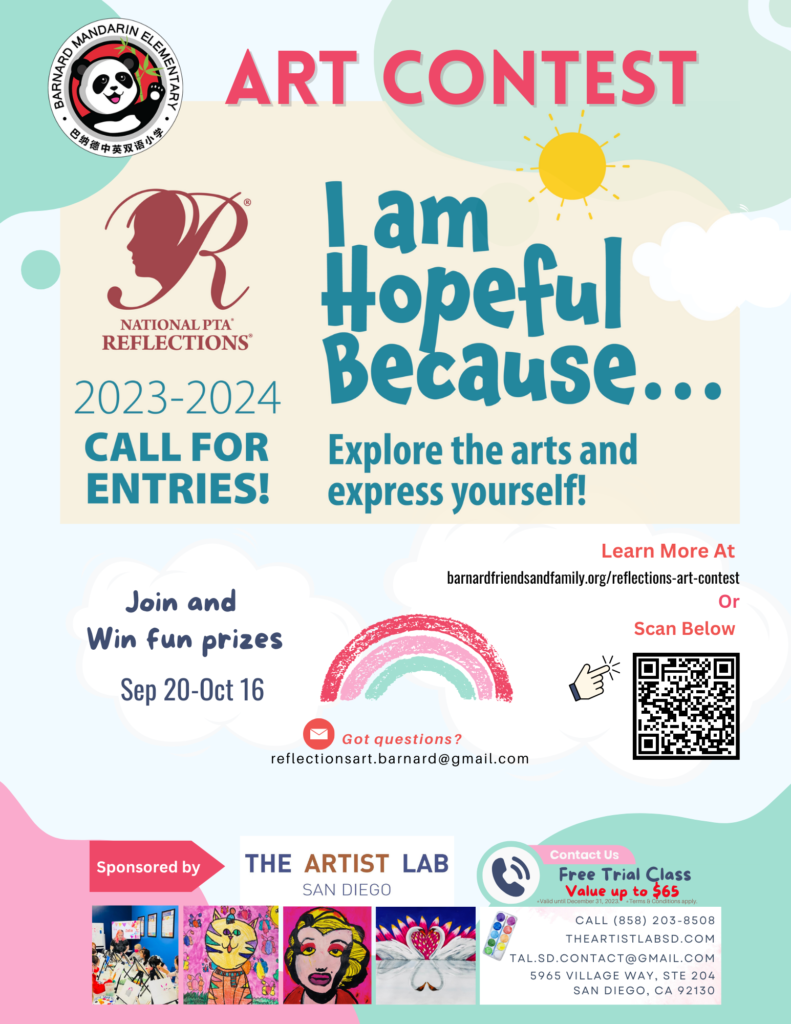 Thanks to sponsor The Artist Lab San Diego, Barnard is thrilled to host the Reflections Art Contest this year!
Each year, more than 300,000 students throughout the USA compete in the National PTA's Reflections Art Contest. Students create original works of art in response to a student-selected theme. This year, students at Barnard who are interested can submit original artwork in the Visual Arts category. The top three winners in each division at Barnard will advance to State competition and be recognized in the 2023-24 Barnard yearbook.
Divisions:
Primary: TK-2nd grade
Intermediate: 3rd-5th grade
Students should submit artwork with the entry form to their homeroom teacher by Oct. 16, 2023. Winners will be announced by Nov. 1, 2023. More details, inspiration and guidelines can be found here.