Barnard Annual Giving
What is Barnard Annual Giving (BAG)?
Barnard Annual Giving (BAG) is the PTA's largest and most important fundraiser. This is when we ask families to make a financial investment towards our students' success. BAG contributions help us fund the big ticket educational tools to give our students the best learning experience possible.
Our public schools are woefully underfunded. Barnard is a magnet language immersion school with unique needs, and yet we are funded just like any other public school. We rely on parent contributions to provide supplemental resources to give our children a high quality, dual-language education.
You already know and don't want to read any further? Go to https://tinyurl.com/FillBAG23-24 to complete your BAG contribution today!
Where does my money go?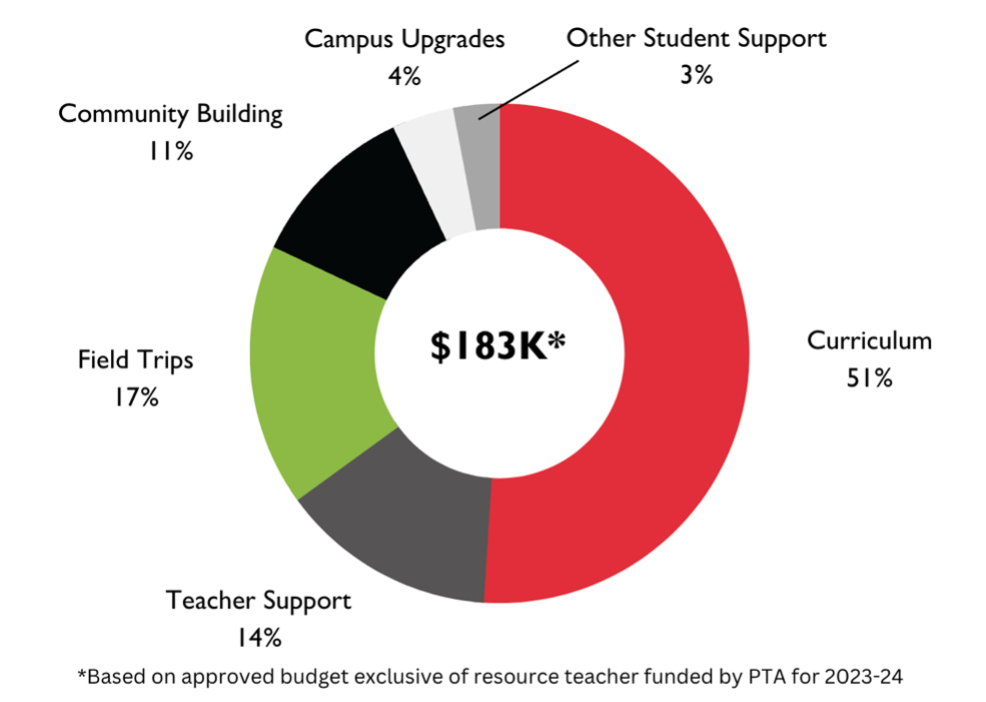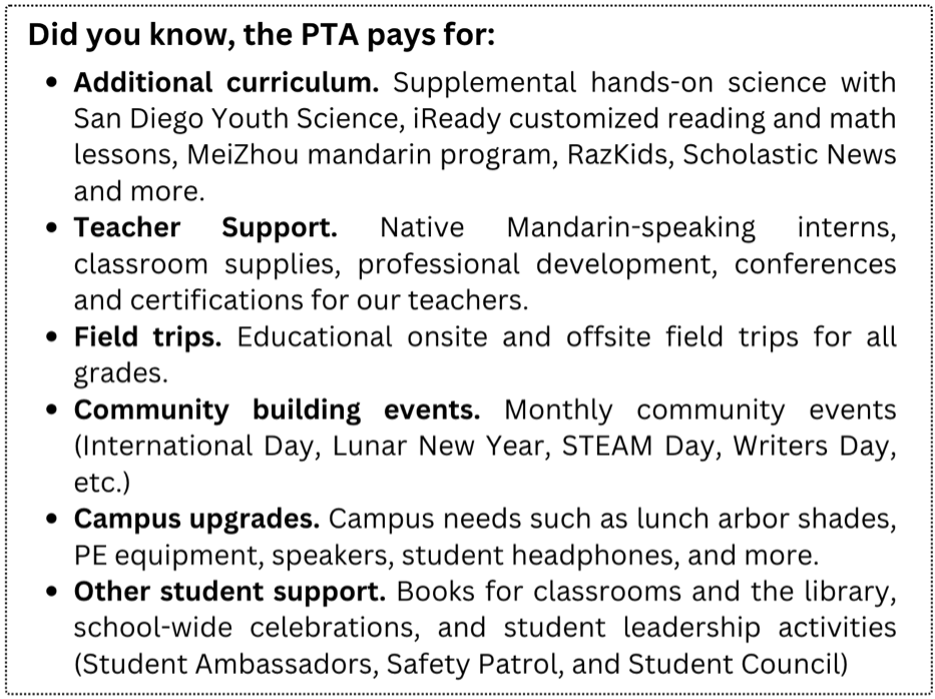 How do I give?
Our goal is 100% participation – we would love to see every family to contribute whatever you can to our students' learning. If each family contributes less than $1 a day ($30/month; $360/year) per student, we can meet our budget. If your child has previously been in preschool, the costs can be upwards of $1,000 per month. We ask for 1/3 of that for the year.
Please give what you can. No donation is too small!
When do I give?
Our BAG campaign runs through September 22, 2023, but you can give all year long with recurring contributions! This fundraiser determines what major educational resources we can fund for the year and in the future.
How do I give?
Giving is easy! You can:
Make a one-time or recurring** donation online – no need to turn in the form! https://tinyurl.com/FillBAG23-24
Complete the BAG form and submit to the teachers with your cash or check in the attached envelope
If you have any questions, please contact the Barnard PTA.