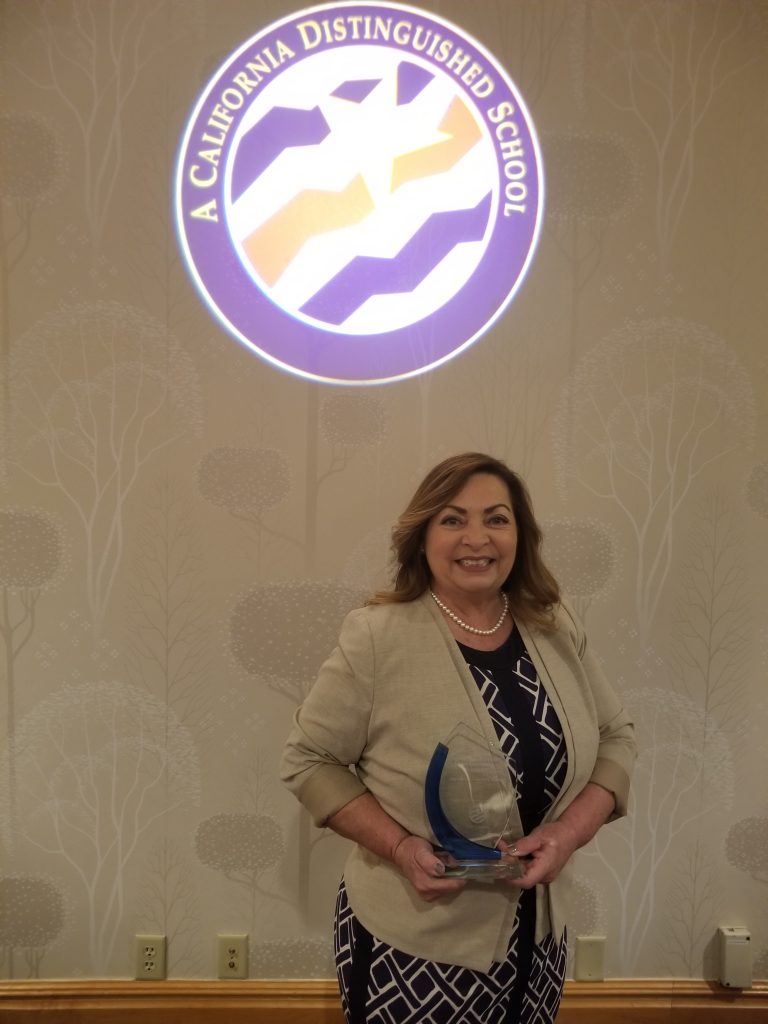 Barnard Mandarin Magnet Elementary School earned the 2018 California Distinguished School award, State Superintendent of Public Instruction Tom Torlakson announced in April. Only 287 of the nearly 6000 elementary schools in the state of California received this honor. Of the 166 elementary and charter schools in San Diego Unified School District, 16 traditional elementary schools and one charter school were awarded this distinction.
The California Distinguished Schools Program recognizes elementary schools within the state that have made exceptional gains in implementing academic content and performance standards adopted by the State Board of Education. While Barnard students in grades kindergarten through fifth are taught 50%-80% of their day in Mandarin, their competency in math and English language arts have soared in recent years.
Principal Aida Hernandez highlighted the strength of the school's faculty and the strong partnership between the administration and parents as key factors in receiving the award.
"We have a lot of amazing programs at our school, extending beyond the Mandarin immersion," said Principal Hernandez. "We couldn't make it happen without the incredible efforts of our teaching staff, who go above and beyond for all learners at every level. We also have our PTA to thank for supporting and funding many of the supplementary programs we offer to our students – from science to art to athletics to campus beautification."
For more information on Barnard Mandarin Magnet Elementary School or to find out about the District's School Choice program, visit sandiegounified.org/barnard.